Journey to the Oldest Public Art Museum in the Province Saskatchewan
About Mackenzie Art Gallery
The Norman MacKenzie Art Gallery is housed in the T. C. Douglas Building, which was built on the outskirts of Wascana Centre and can house up to 8 galleries with a total display area of 2200 square meters or 24000 square feet – bringing together pieces from its original collection that once belonged to Regina College (later University of Regina). The museum became an independent entity when it relocated in 1990, but Dr Mackenzie's legacy lives on as we see his name plastered across every wall inside this art gallery space today! The Norman MacKenzie Art Gallery is a museum in Regina, Saskatchewan that currently houses 8 galleries with 2200 square meters of display space.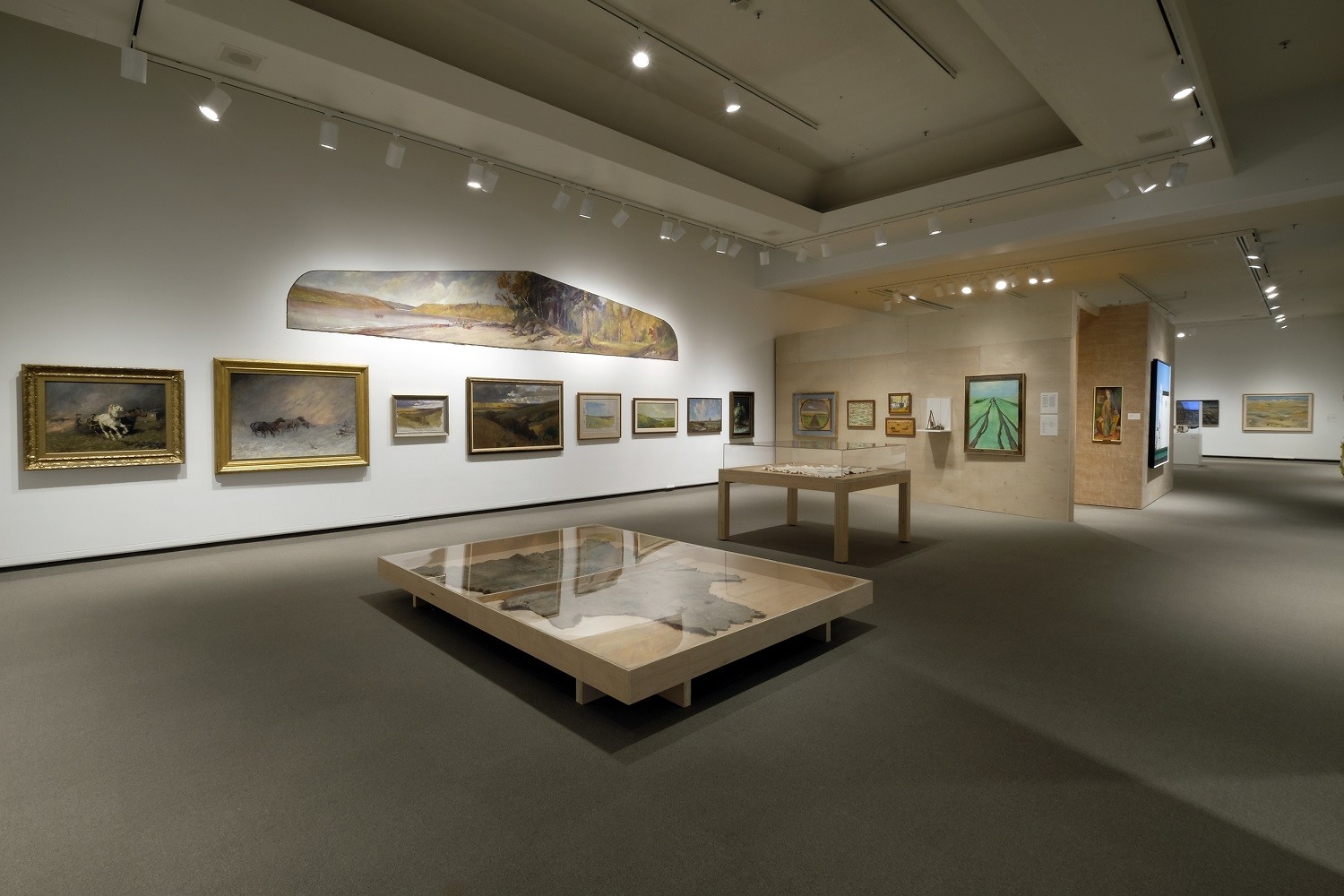 The gallery was created by the university as an extension to its collection which had originally been donated and housed at Regina College (now known as University of Regina). It became independent from the school in 1990, moving into its current location on Wascana Centre's outskirts after being given T. C Douglas Building for use The MacKenzie Art Gallery is the biggest public art gallery in Saskatchewan. The museum was established on Regina's University of Saskatchewan campus as a legacy of Norman Mackenzie K. C., who donated his outstanding collection after he died and it became known as the MacKenzie Art Gallery (in 1990).
Today, this beautiful space has amassed an expansive assortment of pieces that are relevant to today's world while still honoring its past with historic artifacts from around Canada. The largest public art gallery in Saskatachewan sits at 3475 Albert Street – formerly named TCH Douglas Building until renamed for famous lawyer/arts supporter Norman McKenzie. The MacKenzie Art Gallery is the biggest public art gallery in Saskatchewan. The museum was established by Norman Mackenzie, a well-known Regina lawyer and arts supporter following his death in 1936 with an endowment to University of Saskatchawan's Regina College (now renamed). Moving its location from the T.C Douglas Building at 3475 Albert Street to accommodate increased growth over time, it features artwork spanning up through contemporary periods that are relevant and worth exploring for something new every day.
History
The Norman MacKenzie Art Gallery first opened in 1953 at the University of Regina. The gallery was founded on Mr. Mackenzie's collections, which he donated to the university foundation back in 1936 when it was still called Regina College and later became known as the University of Regina (UR). In 1990, a separate entity for this art museum named "Norman MacKenzie Art Gallery" was created but continued collaborating with UR during its relocation to its current location from 1993-1994 until today where they continue their guardianship together. It was founded in 1936 by Norman MacKenzie, who donated his collection of over 4,000 pieces to the institution.
In 1989 it became a separate entity from the University and relocated into its current location at 393 Regina Street after already being Saskatchewan's oldest public art museum since 1953 with their landmark building that houses nearly 7500 square meters for exhibitions on Saskatoon's North Downtown cultural corridor – an area rich in history and culture. The Mackenzie Art Gallery is proud to be one of Canada's largest galleries dedicated solely to modern and contemporary Canadian arts – featuring work both emerging as well as established artists including Sondra Gotlieb (1918-2012), Margaret Laurence (1926-1987) & more recently.
Architecture
The Norman MacKenzie Art Gallery is the province of Saskatchewan's oldest public art museum. It was founded on donated collections from artist, collector and former Regina College professor Norman Mackenzie in 1936. The collection continued to be housed at what would later become known as the University of Regina until 1953 when a new gallery space dedicated exclusively for his artwork opened up – this became our current day "Mackenzie" simply by virtue of being located within that particular building (and not because it carries any specific affiliation). In 1990, with an eye towards growing into more than just an extension or adjunct facility for academics but instead becoming its own entity unto itself, it relocated again down-town where they continue serve as guardians over their namesake's legacy The Norman MacKenzie Art Gallery was founded in 1953 and has continued to grow ever since.
Initially, the museum created by Regina College (now University of Regina) housed a collection donated from its founder's own collections. It is Saskatchewan's oldest public art museum with roots dating back as far as 1936! The institution moved into it current location in 1990 but continues to collaborate closely with the university that gave birth to our gallery originally. The tyndall stone façade building was built in 1978, as a government office. It wasn't until 1990 that the museum moved inside the structure. The Museum underwent $8 million restoration process with new windows and vapour barrier seals to maintain its exterior from 2002-2003 The Regina Museum of Science and Technology has a lot to offer for visitors.
It boasts 32,000 square feet of space in addition to its displays that includes lab facilities, workshops with preparation rooms, an 185-seat theatre equipped with sound systems from Meyer Sound Laboratories Inc., storage areas including the museum's gift shop which offers various items such as clothing ornaments and books. The building itself is not just confined by it's white Tyndall stone façade structure but also features meeting spaces inside one another consisting of conference halls where up to 500 people can be accommodated all at once! The Regina Museum of Science and Technology provides everything you could ask for when visiting this wonderful place whether your looking for science experiments featuring things like water pressure.
Permanent Collection
A sculpture from a museum's permanent collection is on display. The artist of this piece donated the work to the museum in 1936, and it has been displayed for over 80 years now. The mission of this institution is to provide public access with an encyclopedic assortment: visual arts, culture – spanning 5,000 years! There are about 5000 pieces currently being exhibited; however, Canada holds a strong presence within that number as well because they have created some exceptional artists who deserve recognition here at home too! The sculpture is part of the permanent collection, spanning 5,000 years. The mission: to provide the public with an encyclopedic museum that includes various kinds of cultural pieces and arts from all over the world while retaining their strong emphasis on Canadian artists as well.
This piece was donated by Norman MacKenzie in 1936 who had a passion for collecting artworks which he passed down to his daughter – Hazel Mae MacKenzie-Dixon before she died in 1981 when her family sold it at auction; this work has not been seen since then until now! The sculpture is one of many sculptures found within collections across Canada and around the globe—from ancient China's pottery vessels through African masks made The MacKenzie Art Gallery was founded in 1953 and is known for its Canadian collection. The museum became a separate entity from the university in 1990, boasting various international artists such as Pablo Picasso (Spanish) or Andy Warhol (American). One of Canada's first museums to show works by indigenous Canadians, it has attracted more than three million visitors since 1954! College established a museum in 1953 to display paintings. The collection grew and was taken out of the university as its own entity, with Canadian artists like David Thauberger on permanent display.
Joe Fafard is an artist from Saskatchewan who has work displayed at the museum for all time to enjoy.
Activities
MacKenzie Art Gallery offers a variety of attractions and activities to do. From changing exhibits in the gallery, to family-friendly tours every Sunday, MacKenzie provides visitors with an array of ways for them to enjoy their time spent here. The art studio behind the gift shop is perfect for children who want some alone time or just need a creative outlet while on vacation from school! Visitors can also take part in outdoor sculpture garden self guided walking tour that allows people get some fresh air as they explore our expansive gardens filled with beautiful sculptures created by talented artists around North America MacKenzie Art Gallery offers a variety of different art to check out. Throughout the year, they have changing exhibits in all sorts of genres that are on par with any other great gallery across North America.
The back studio provides kids an awesome place for self-expression and there's also 'Outdoor Sculpture Garden Self-Guided Walking Tour' which allows visitors some fresh air outside while exploring outdoor sculptures. Sunday is when it gets really fun at MacKenzie because during Studio Sundays you can learn about new pieces through family tours, hands-on work making things yourself, or participating in special activities like craft time or storytime! MacKenize Art Gallery has so many interesting attractions and events going on throughout the year so families never How will you spend your afternoon? Join us for a guided tour of the gallery, or take some time to explore on your own! The Bobbie Taylor Resource Centre is also open during regular hours and offers books as well as self-guided activities. The Bobbie Taylor Resource Centre offers a variety of resources and self-guided activities. The centre is open during gallery hours, so it's the perfect place to learn about current exhibits with some peace and quiet.
Admission Fee & Hours
MacKenzie Art Gallery is a gallery located in the city of MacKenzie Hours 10:00 AM – 5:30 PM | Monday – Wednesday & Friday – Saturday Tuesday – Thursday | 10:00 a.m. – 9:00 p.m. 12:00 p.m. to 5:30 p.m. on Sundays and holidays On Christmas and New Year's Day, the gallery is closed. Visit time: One hour to half a day, depending on your interests. How much does it cost to go to the MacKenzie Art Gallery? Adult entrance is $10; youth 17 and under are admitted free. For MacKenzie members only. School visits and group tours led by a Gallery Facilitator are available at the gallery. The cost of a guided group tour is $45 per 20 persons for a one-hour trip.